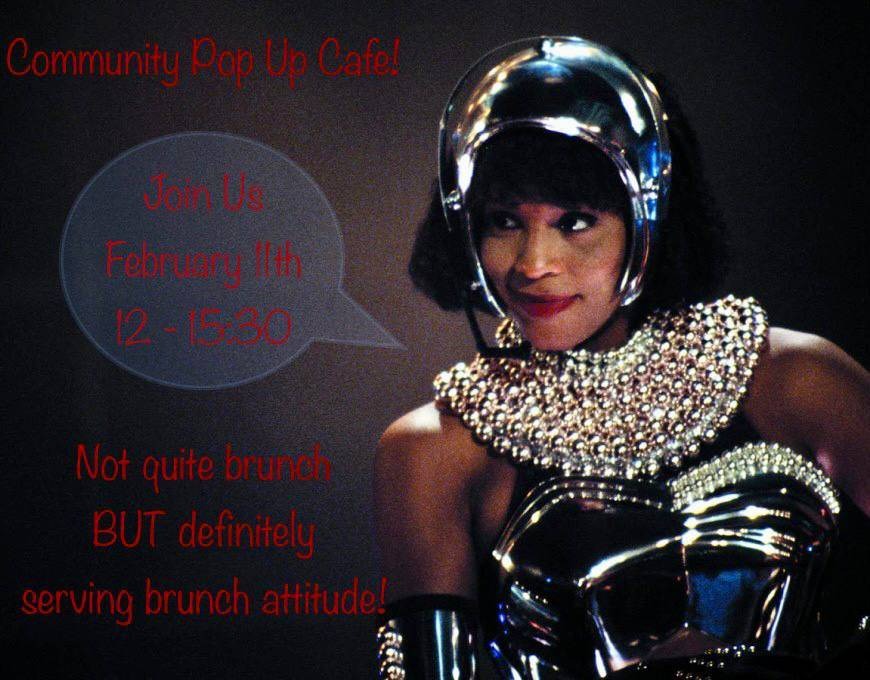 A pop up café in Lymy in support of a new HKI Communal Resource Pooling Project! The Project's focus is sharing our individual resources and skills as an autonomous community! Learn more at the event!
Join Us February 11th from 12 to 15:30 in Lymy (Pengerkatu 6) for
SATURDAY'S MUNCHIES ft. WHITNEY HOUSTON'S STEP BY STEP REMIXES
Not quite brunch BUT definitely serving brunch attitude!