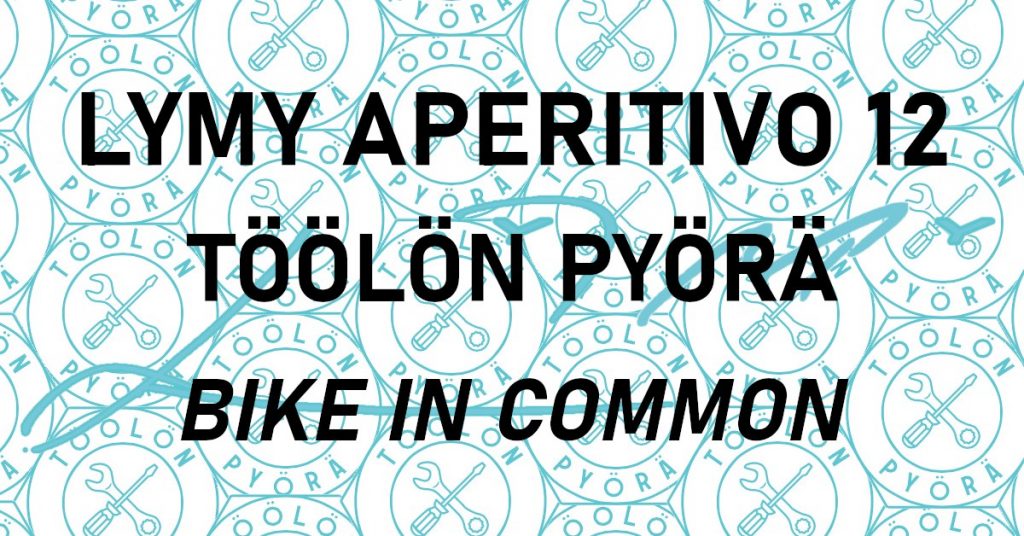 Lymy continues its series of monthly Aperitivo nights. We gather once a month to meet each other and enjoy some drinks and interesting conversation. Start your weekend with us at Lymy! Cash is queen. ♥
In this winter's round of Aperitivos we will be focusing on spaces. Our fourth Aperitivo in the series is on Friday February 28th with the worker owned co-op bikeshop Töölön Pyörä. The co-op celebrated it's fourth birthday last fall and is only gaining momentum. The shop offers bike maintenance, a curated selection of bicycle components and custom bike builds – not to mention expert advice on all topics cycling related. It has been described as both the best and the friendliest bike shop in Helsinki.
The topics we will be touching on include the politics and practicalities of running a co-op and the experience of "working for yourself". How is a bike shop a political space? Or is it – even one that is worker owned? We will also explore the question of "why cycling?" and what is the vision of cycling the members of Töölön Pyörä want to promote.
The evening will consist of a short introduction by us (starting at 19) followed by a discussion with our guests. The evening continues with hanging out in a more informal setting till around 21.
You are warmly welcome to the twelth Lymy Aperitivo to hear more from and about Töölön Pyörä and spend a wonderful evening together!